WA PINE SHAVINGS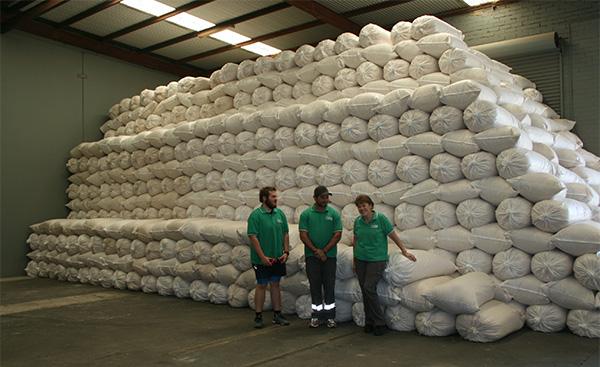 WA PINE SHAVINGS is owned by JEANLEE PTY LTD the Directors of which are Nancy McKinnon and Dawn McKinnon. They purchased the business (which has been established for 18 years) in early 2015 with Nancy as manager. WA Pine Shavings is proud of its environmentally friendly practices which include solar energy, recycling and the utilisation of natural, renewable timbers.
All our pine timber is untreated, kiln dried and stored under cover  in a clean, vermin free environment to meet the strict quarantine requirements of our clients.
Our existing customers are the live seafood export industry, commercial poultry farms, veterinary services and the brickmaking industry and we are currently expanding into wholesale pet bedding. Bulk orders are delivered in our specifically modified trucks. Urgent orders can be supplied promptly.